Technology
DHR237 Tough-Pitch Copper Comparison of cutting surface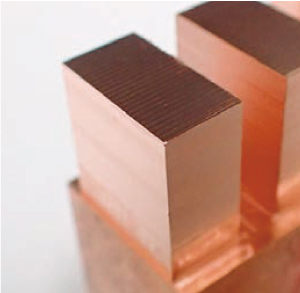 Material: Tough-Pitch Copper
Work size: 8x15 mm
Cutting depth: 12 mm
Tool


●Long neck end mill specialized for machining copper alloy.
●Helix angle 【37.5°】 degrees to achieve both sharpness and finished surface quality that prevents scratches on cutting surface.
●High quality and stable milling performance with long tool life by optimized design and DLC coating.
●Machining copper tungsten electrodes is also effective.
Cutting Conditions
Process
Finishing
Tool
  DHR230  
Φ3×15
Other tool brand 1
Φ3×12
Other tool brand 2
Φ3×15
Spindle speed
(min-1)
10,000
Feed
(mm/min)
600
Depth of cut
ap×ae(mm)
4.5×0.03
Coolant
Water-insoluble fluid
Comment
Comparison of cutting surface
After 10 hours machining, DHR237 still can achieve high quality cutting surface.
In the rival products, the processing surface roughness could not be kept constant.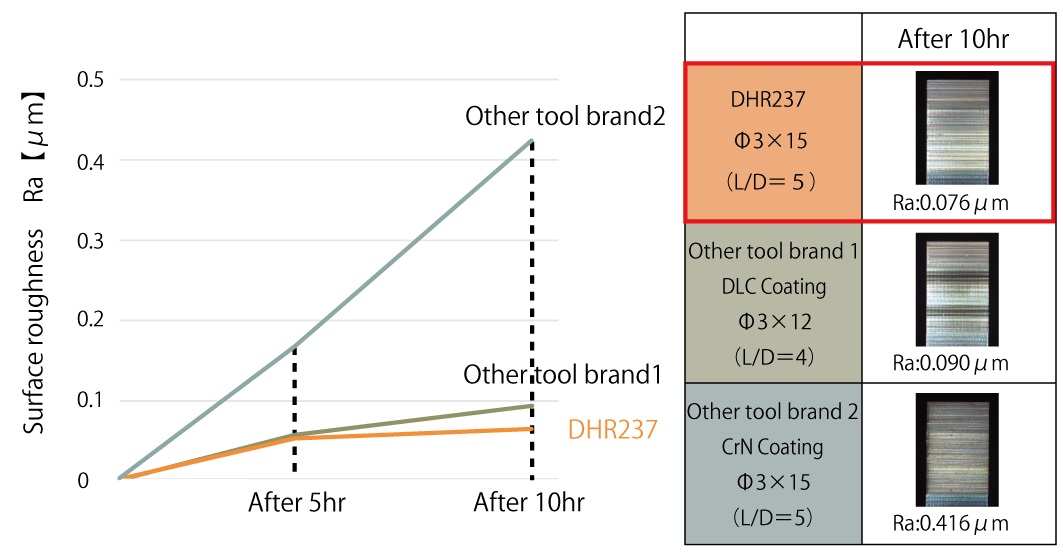 Comparison of tool wear
Because of the 37.5°helix angle, burrs, wave and cutting resistance have been effectively decreased!
DHR237 has 2 times tool life comparing to the rival products.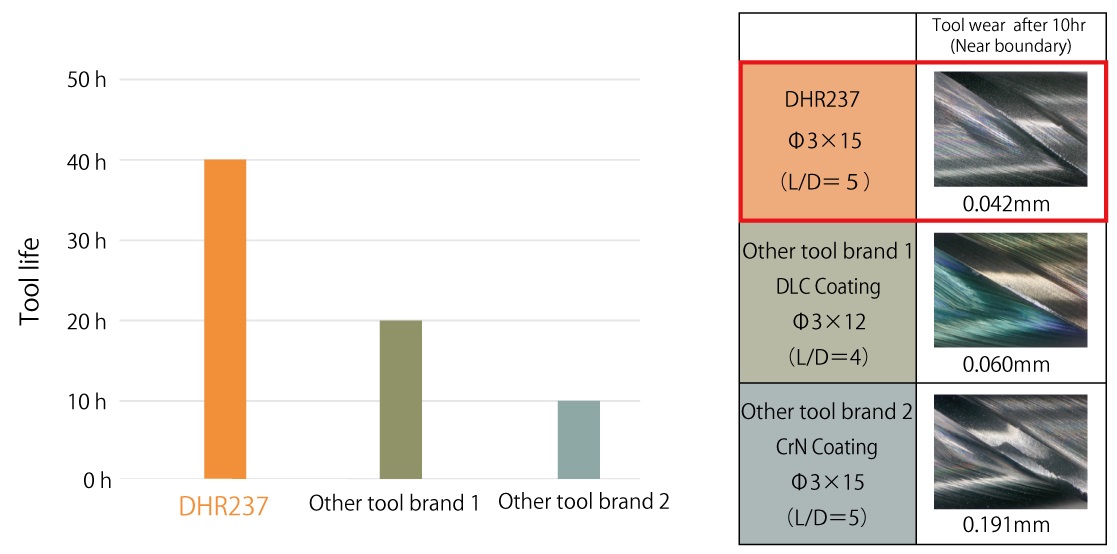 Upper burr amount
DHR237 suppressed the occurrence of burrs and achieved the sharp edges.