Thread mill
Thread mill used for threading instead of a tap. Cutting resistance can significantly be reduced in comparison with a tap, and tool life and accuracy can be improved in processing heat resistant alloy. In addition, a tool can easily be removed even with accidental tool breakage.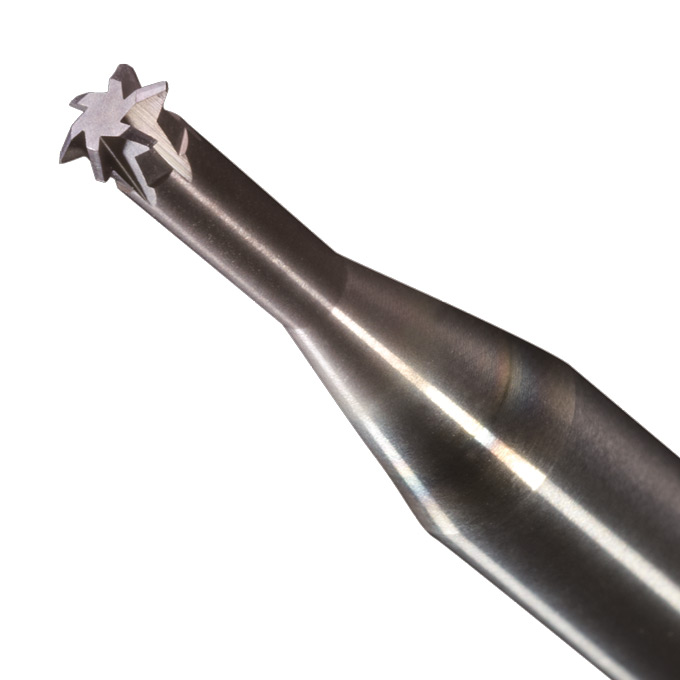 Thread mill
Micro Thread Cutting Tool
MMTS
Size:
S0.1※~S1.4
13 sizes
M-Thread Mill
MMTM
Size:
M1~M6
11 sizes
Thread Cutting Tool (Unify)
MMTU
Size:
No.0~1/4
21 sizes
※S0.1 and S0.2 are original standard by NS TOOL Co., LTD. as a miniature thread standard of JIS is from S0.3.
Processing method