Product
NS TOOL CORE LINE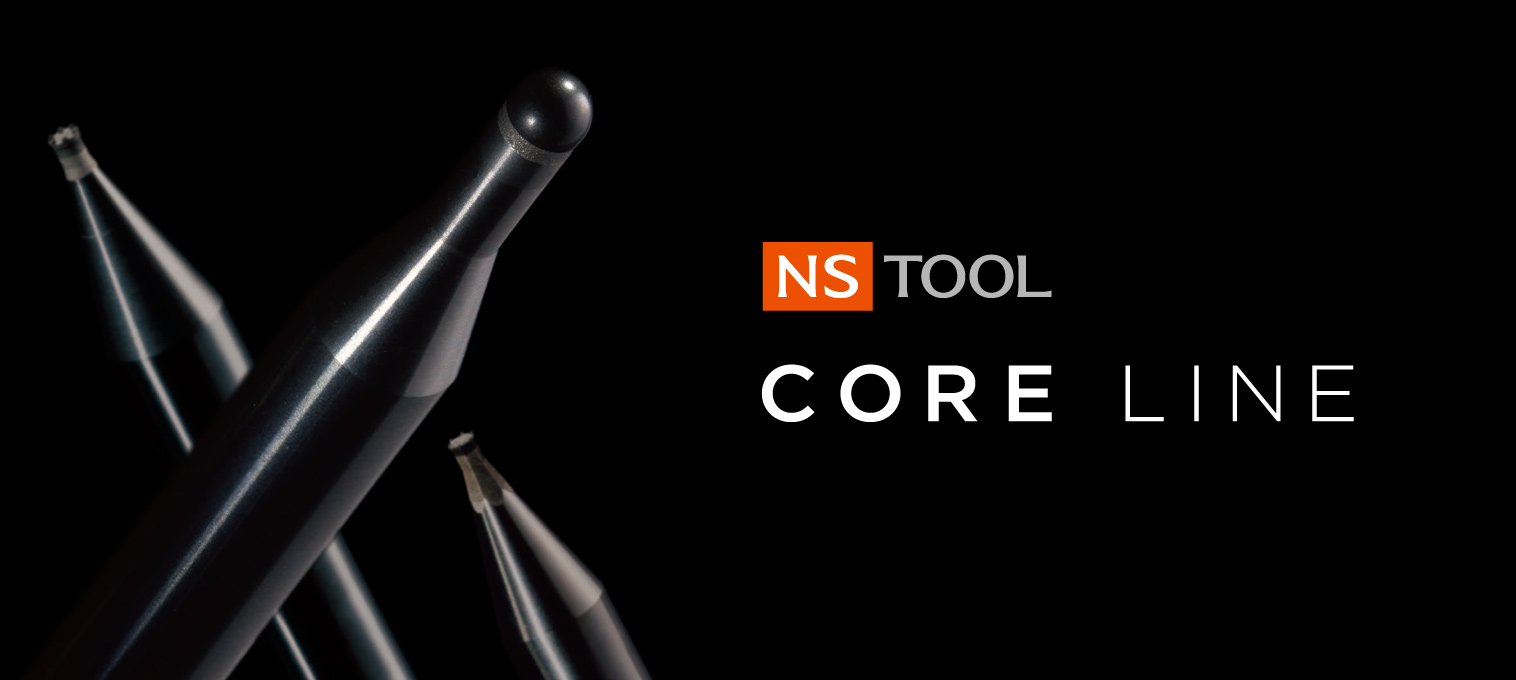 Breaking out on its own with original technology for tomorrow's cutting-edge.
NS TOOL CORE LINE
At the pinnacle of the motorsports scene, racing machines are known as "moving development labs."
Automobile manufacturers incorporate the latest technology with dignity, inspecting their machines in rigorous racing environments.
Their expertise arrives at consumer vehicles in the form of feedback, accelerating advances in drivability and safety.
Even needs that have not yet materialized are picked up in advance and turned into real progress.
The same stance is shared with NS TOOL's product development.
We develop and commercialize new tools to innovate the machining processes of our customers, steering clear of common wisdom and preconceived ideas.
We then improve our products further based on customer feedback to expand the products to our general lineup.
CORE LINE is the supreme product series, the pride of NS TOOL, created to evolve end mill technology by defying convention.
NS TOOL CORE LINE End Mill Lineup