Product
MUGEN COATING Series
Even TiAlN based coating, MUGEN COATING has excellent characteristics to bring high rigidity and lubricity for machining hardened steels (60HRC), prehardened steels, soft irons and coppers as following cases. Also suits to any coolant such as water soluble, oil, air blow and oil mist, MUGEN COTING can be called mighty coating that applicable to any materials and coolants.
Comparison of Rigidity
The comparison of rigidity for our MUGEN COATING and rival's TiAlN coating.
[Material] STAVAX 52HRC(SUS420J2)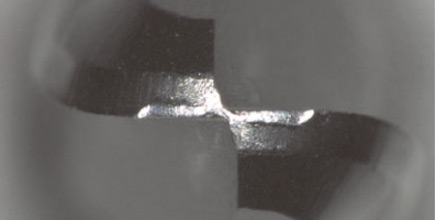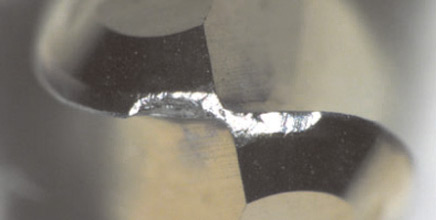 n:10,000min-1 Vf:1,500mm/min ap:0.1mm×ae:0.2mm
Water soluble fluid Cutting time:132min Cutting length150m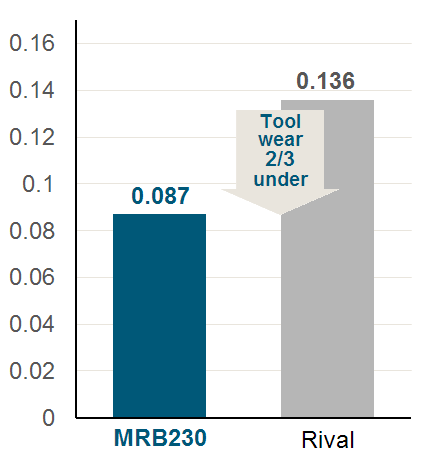 [Material] Carbon Steels S50C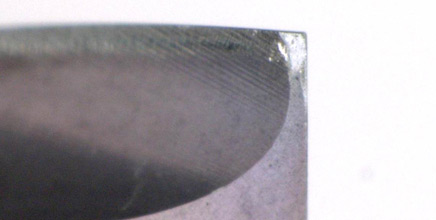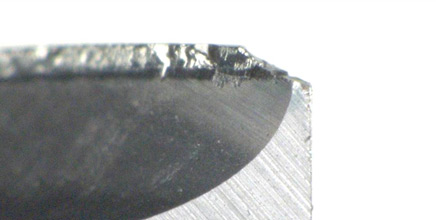 n:3,400min-1 Vf:600mm/min ap:9mm×ae:1.2mm
Water soluble fluid Cutting time:33min Cutting length20m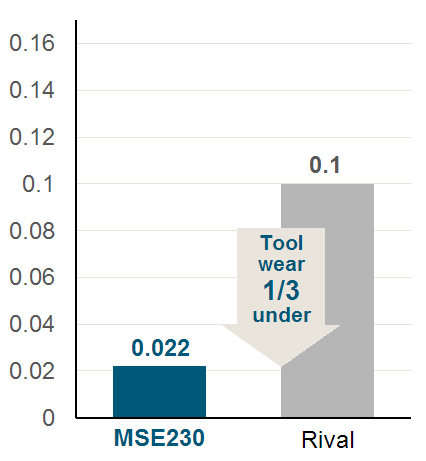 [Material] Copper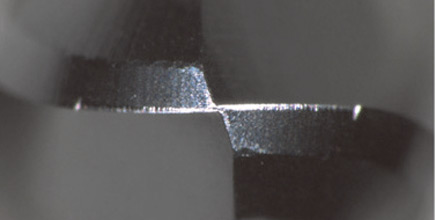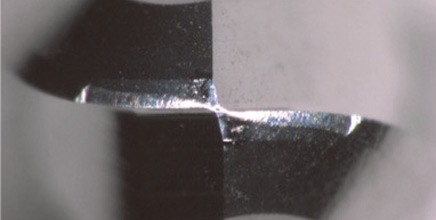 n:12,000min-1 Vf:1,200mm/min ap:0.2mm×ae:0.3mm
Water soluble fluid Cutting time:5hr44min Cutting length365m