Product
MUGEN COATING PREMIUM Plus
2-Flute Long Neck Ball End Mill with Short Shank for Hardened Steel and High accuracy cutting
MRBSH230SF

● Realize stable cutting performance even for 70 HRC hardened steels.
● Developed new MUGEN COATING PREMIUM Plus to upgrade oxidation resistance and abrasion resistance.
● Adopt optimized new tool material and tool design to reduce cutting load.
● R accuracy is ±0.003mm (R accuracy is based on a half value of actual diameter).
● Shank diameter tolerance, high accuracy type, is - 0.001mm / - 0.003mm.
Size details please Click

Feature

Sharp cutting edge with reduced cutting load and new material with fracture resistance realizes long tool life and high precision for hardened steel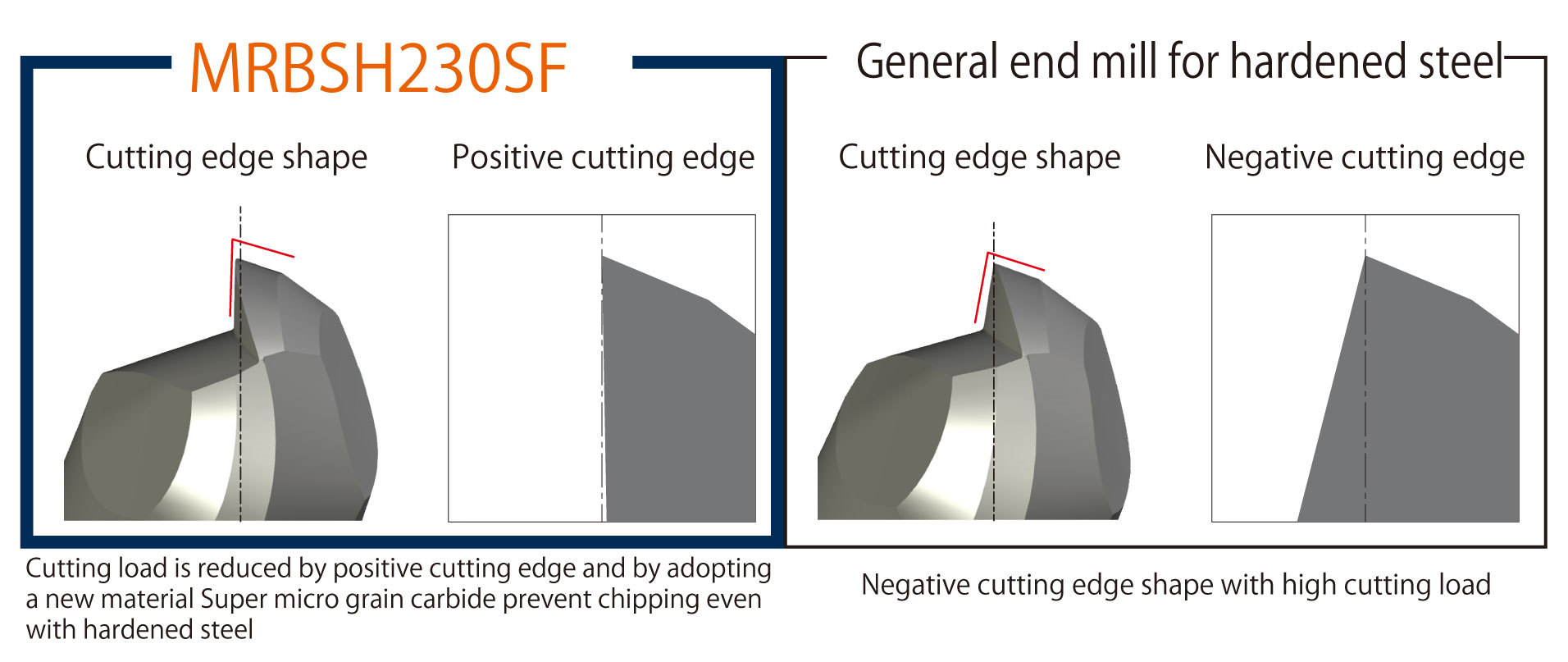 Seamless design on rake face and flank face from R-curve to peripheral cutting edge. Realized high precision R accuracy.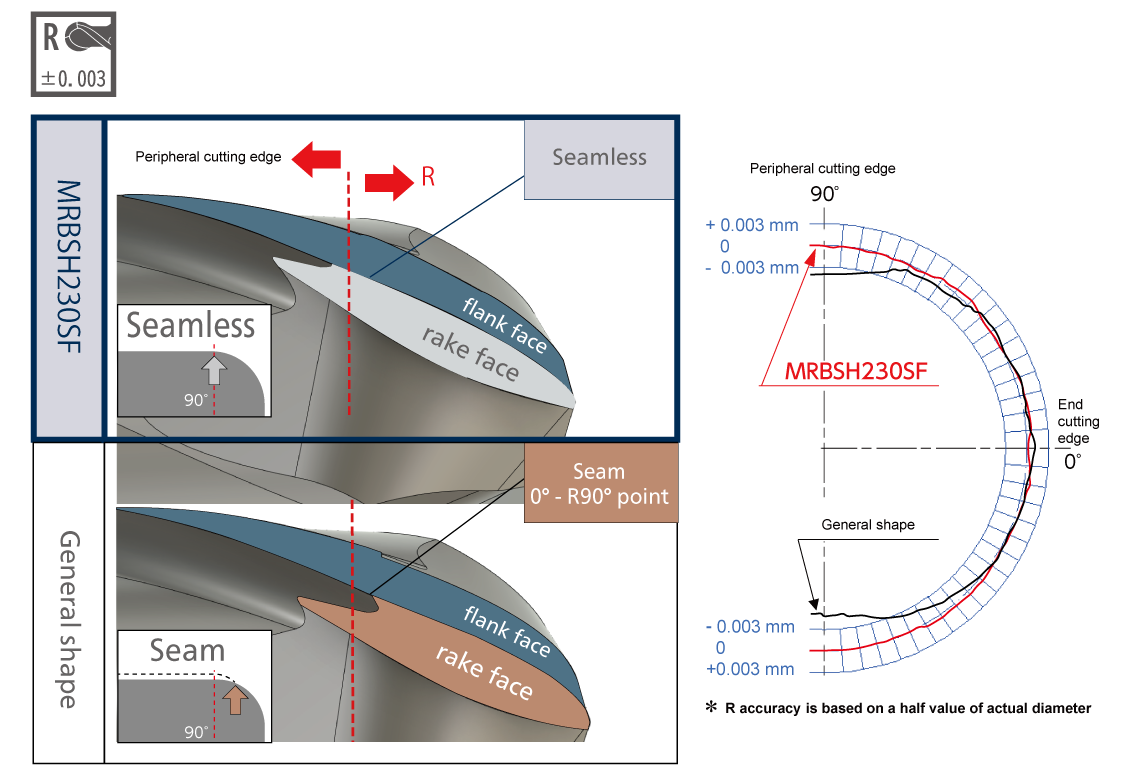 Leaflet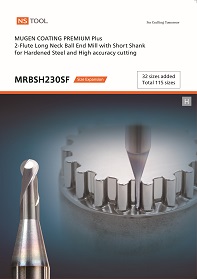 MUGEN COATING PREMIUM Plus 2-Flute Long Neck Ball End Mill with Short Shank for Hardened Steel and High accuracy cutting
MRBSH230SF
Lineup Expansion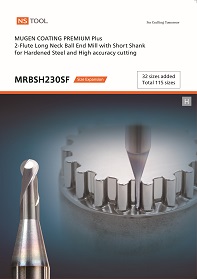 MUGEN COATING PREMIUM Plus 2-Flute Long Neck Ball End Mill with Short Shank for Hardened Steel and High accuracy cutting
MRBSH230SF
Lineup Expansion