MRBSH330 Released in November, 2021.
High efficient 3-flute ball end mill with optimized ball center shape enables high depth of cut and high feed machining and finishing.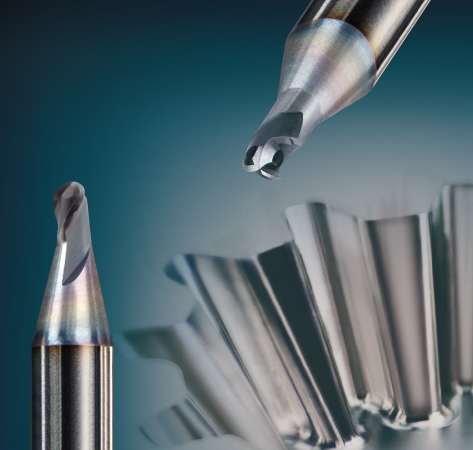 Specification
MUGEN COATING PREMIUM Plus High Efficient 3-Flute Small-Diameter Long Neck Ball End Mill for Hardened Steel
MRBSH330

Shape:3-flute ball end mill
Coating:MUGEN COATING PREMIUM Plus
Material:Super Micro Grain Carbide
Size:R0.1~R1(Total 22 sizes )
Feature:・High-efficiency 3-flute ball end mill optimizes a shape of central edge and enables high depth of cutting.
    ・Even hardened steel of 45 to 70HRC can be machining with long tool life and high efficiency.
    ・R accuracy is ±0.005mm (R accuracy is based on a half value of actual diameter).
・Shank diameter tolerance , high accuracy type, is - 0.001 ~ - 0.003.
Details
For the product details, please Click
For details of size list and STEP data, please Click
Leaflet
Click for PDF Leaflet